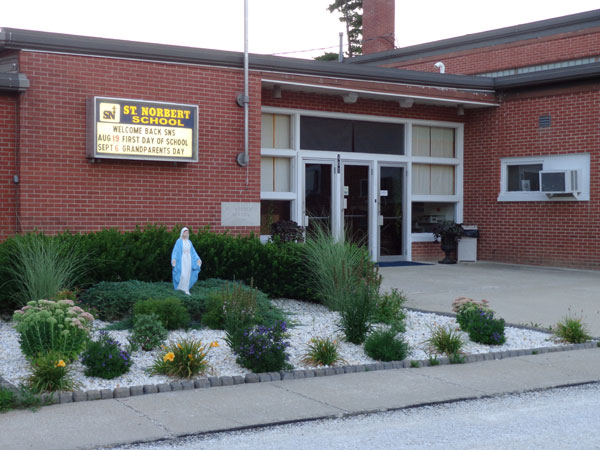 Our goal is "Building a Brighter Future by Shaping Religious and Moral Values in Children Today."  SNS offers catholic elementary education grades Kindergarten – 8th to the children in our communities.  In addition, we offer SNS Children's House of Montessori preschool for children ages 2-5.  These years of spiritual and moral environment will benefit your child for years to come.
Our Mission Statement:
Service to others is a vital goal of Catholic education.
Christian community where human knowledge is enlightened by Faith.
Catholic education should provide a deeper understanding of the Catholic faith.
Education should develop sound Christian values.
Education shall be involved with the development of the whole child.
Every child is a unique individual.
Education should provide a foundation for continued learning and future growth.
Understanding and participation in liturgy and worship is at the heart of Catholic education.
Our Staff:
Gwen Burch, Principal
Angie Goode
Racheal Friedel
Cindy Klocke
Jahnee Hillen
Sarah Sabol
Brandi Wieneke
Tammy Gansz
Amber Ewen
Monica Squier
With inquiries or to enroll your child, please contact Gwen Burch at the school, 618-576-2514, or in the evening at 217-653-2779.  You may also contact Gwen by email at [email protected]